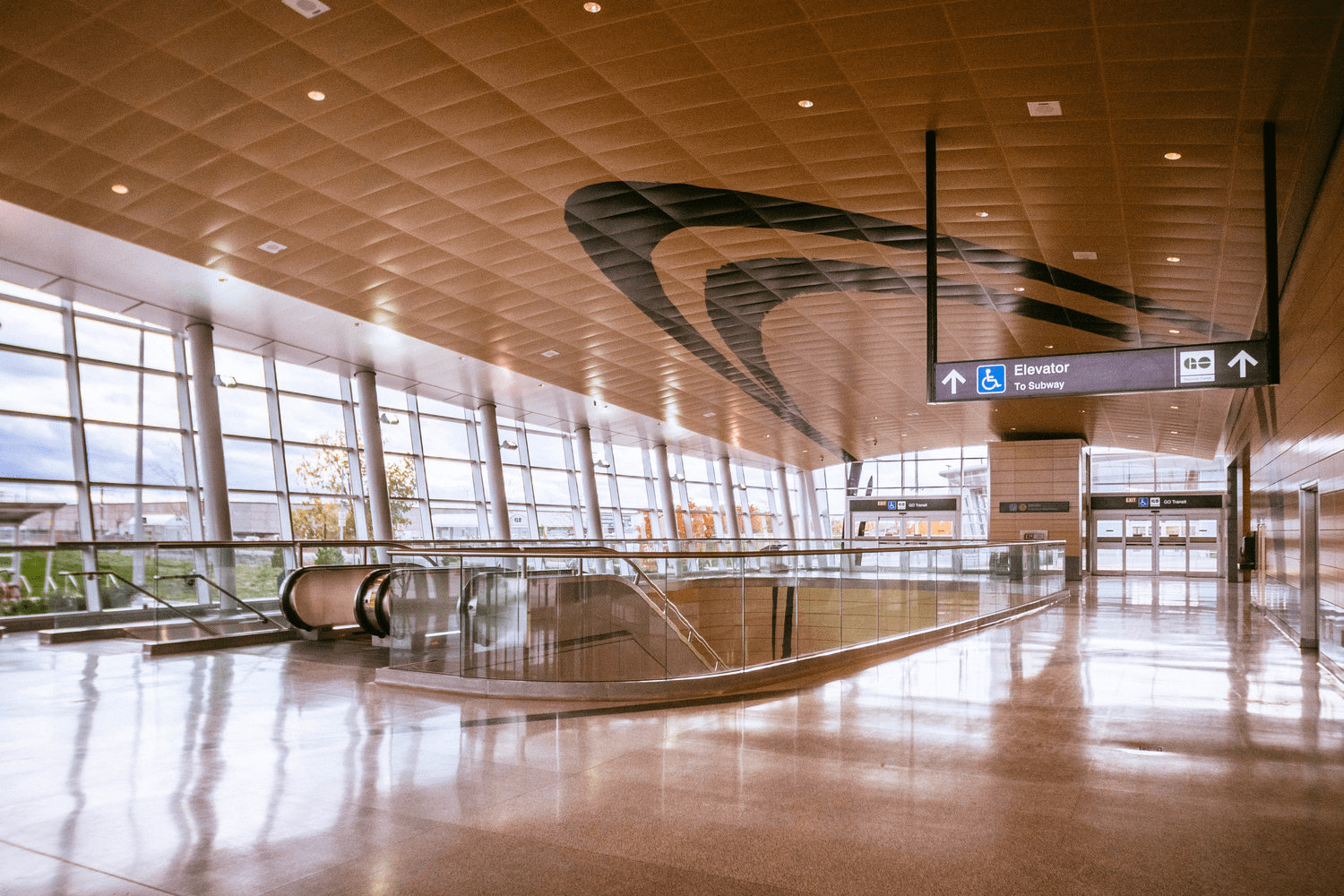 Featured Project
TTC Downsview Station
Toronto, Canada
One of six stations along the Toronto-York-Subway-Station Extension (TYSSE) is the most challenging architecturally integrated project where art is directly incorporated in the finishes making the building the canvas for the artist. It is like taking a paint brush and randomly making a big circle freehand, as if it were a massive graffiti of sorts.
The art was not only incorporated in the ceiling but also the porcelain panels, ceramic panels, and into the terrazzo floors. As with all TTC stations, cementitious terrazzo was used in varying patterns, but became extremely complex when the artwork intersected the floor. Working very closely with the artist to ensure the graphic representation met with her approval, the layouts were carefully scribed before the terrazzo was poured.
The walls throughout the project were ceramic panels with a porcelain panel skirt in an alternating colour. The platform incorporated many visually impaired aids for patrons to be able to safely follow the path to the train safely. All of this seamlessly integrated into the terrazzo floor pattern. The terrazzo had 4 different colours incorporated in the pattern for aesthetic appearance, enhancing the experience of TTC riders.
The scope of work exceeds 500,000 square feet of finishes, some spanning more than 5 storeys high.